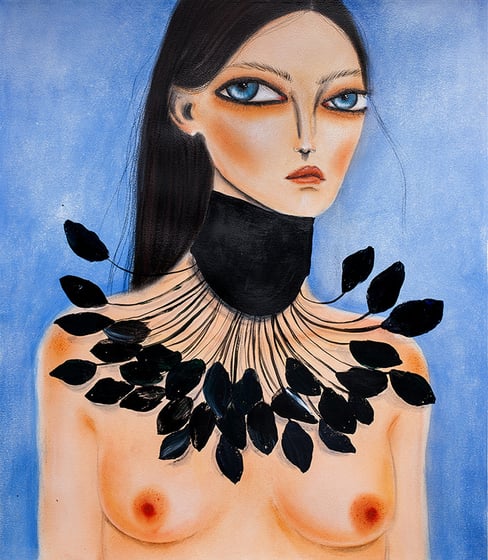 Mixed media painting on paper. This artwork was made for a photography and t-shirt project celebrating woman's body and free will. To do so, I depicted a woman wearing nothing but a feather chocker from Amato by Furne One collection.

Original SOLD.

Dimensions: 40x50 cm.
2019

Available as a Giclée print on high quality 290 gsm FineArt paper. Soft, lightly textured felt structure is very familiar to the paper the original painting was created on.

Print dimensions: 40x50 cm (with extra 5 cm white border).
Signed and numbered by hand.
Comes in a tube.
50 EUR

For more purchasing information please send an email or use a form in the contact section.