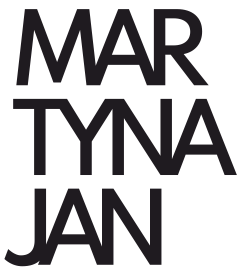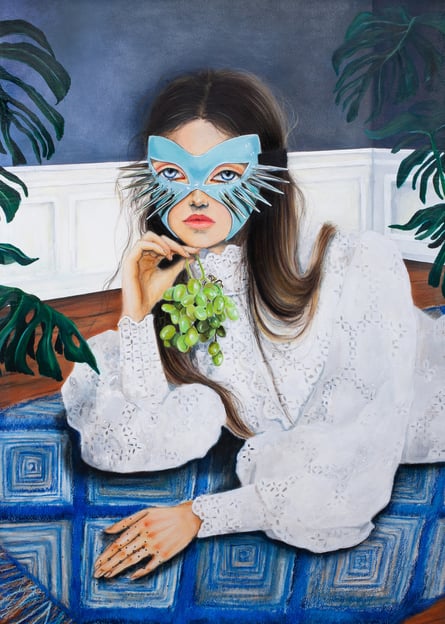 By creating this portrait, I try to discover the image / vision of a modern woman. I use fashion as a starting point, more precisely, its main attributes - clothes and accessories. At the same time, I create a paraphrase of a fashion advertisement in which my depicted woman, dressed in the Dice Kayek lace dress, invites the viewer not to look directly at the clothes, but to explore a look as a symbol. This is not a contrast between the stereotypical image of a lovely girl and a spiky fetish - like Gucci mask, but a combination of these two extremes. The cold, depersonalised interior which could suit any of us [women], and the grapes in girl's hand, evidently displayed as perfume bottles in advertisements – these are just small details that remind of the fragility and temporality of being.
Mixed media painting with glued crystal details on paper.
Original painting is for sale.
Comes with a certificate of authenticity.

Dimensions unframed: 65x90 cm | framed: 110x85 cm
2020

1500 EUR (framing and shipping in Lithuania included)


Available as a Giclée print on high quality FineArt paper. Soft, lightly textured felt structure is very familiar to the paper the original painting was created on.

Print dimensions: 50x70 cm (with extra 5 cm white border).
Signed and numbered by hand.
Comes in a tube.
129 EUR

For more purchasing information please send an email or use a form in the contact section.