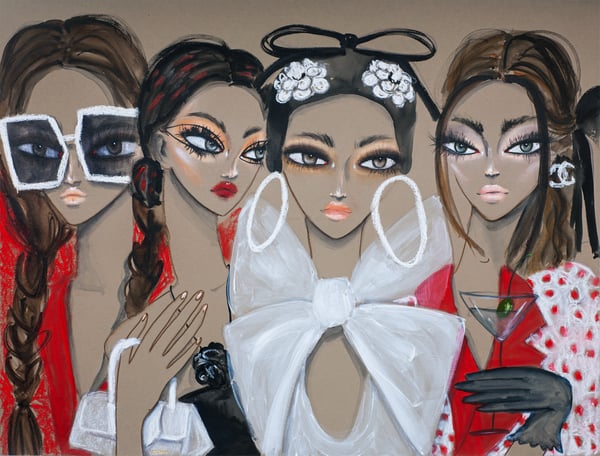 Mixed media painting on paper. Features looks from the biggest 2020 runways: Christian Dior, H&M, Giambattista Valli, Moschino, Saint Laurent, Jacquemus, Alexis Mabille, Chanel, Rodarte.

Original SOLD.
Dimensions: 62x47 cm
2020




No part or content of this site may be reproduced, distributed, or otherwise used, without the prior written permission of Martyna Jan.