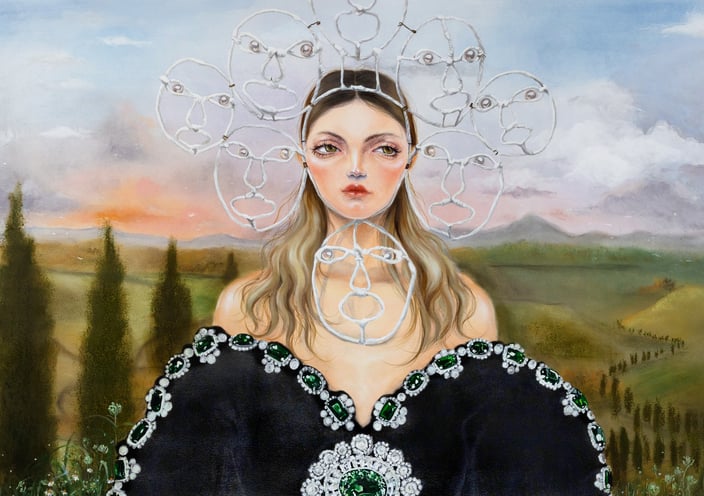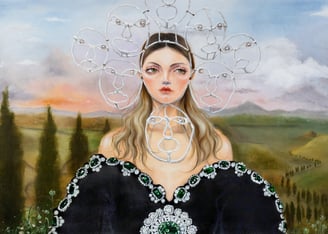 When I saw this mask on one artist's feed, it fascinated me with it's shapes and plastic and that very human-like expressions. It also reminds me how many voices can be heard in one's head and how strongly does the instinct to adapt work. But looking longer, I start thinking, maybe it's a crown? Made of feelings, pain, darkness sometimes, and love. And yet I created a non-existent landscape reminiscent of Tuscany in Italy. I've never been to, but I always long for the places I haven't visited yet.
Mixed media painting on paper. Features David Koma dress and a mask by artist Nastia Pilepchuk.

Original painting is SOLD.

Dimensions unframed: 65x90 cm
2021

Available as a Giclée print on high quality FineArt paper. Soft, lightly textured felt structure is very familiar to the paper the original painting was created on.

Print dimensions: 50x70 cm
(with extra 5 cm white border)
Signed and numbered by hand.
Comes in a tube.
129 EUR

For more purchasing information please send an email or use a form in the contact section.