If It Can't Hurt Me With Words,


It Cannot Hurt Me At All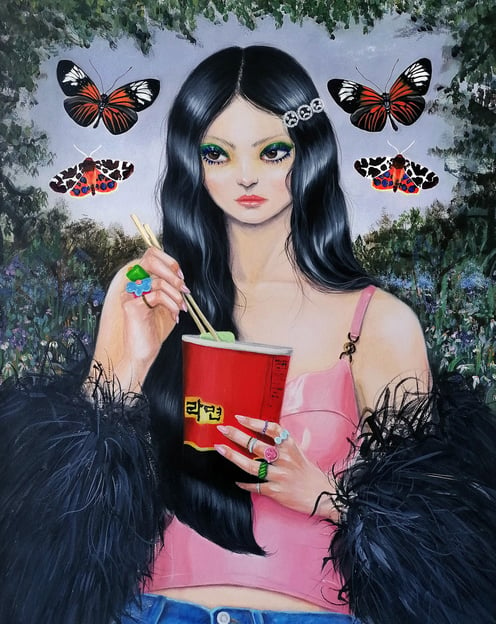 Mixed media painting on paper. Features Versace latex top, Dolce & Gabbana ostrich feather bolero, Ashley Williams Sad Face hair pin and random rings from Pinterest.
Original painting is SOLD.

Dimensions unframed: 50x70 cm
2021

No part or content of this site may be reproduced, distributed, or otherwise used, without the prior written permission of Martyna Jan.