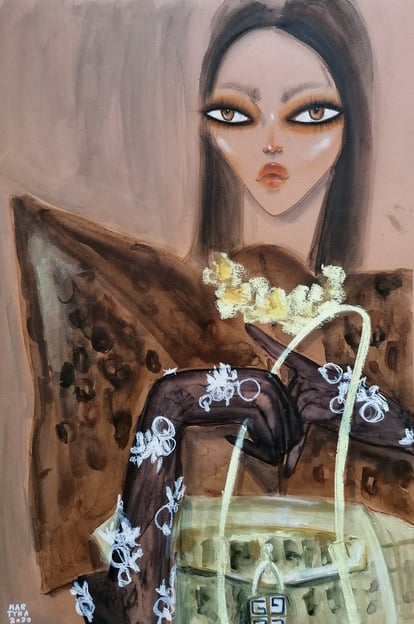 Mixed media painting on paper. Extraordinary Givenchy look from Spring 2021 collection.
Original artwork is for sale.
Comes with a certificate of authenticity.
In a white mat board.
Dimensions: 40x60 cm | mat board 50x70
Unframed
2020

125 EUR

For more purchasing information please send an email or use a form in the contact section.