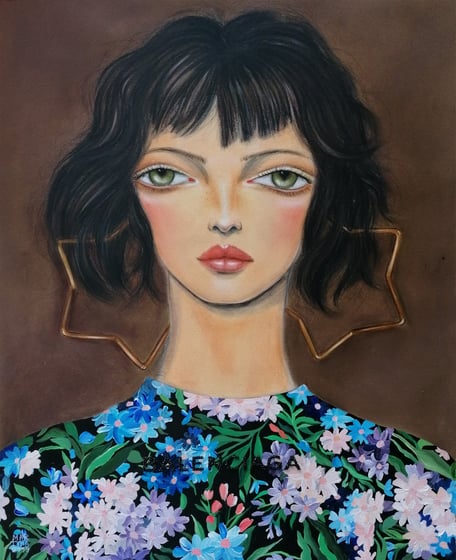 Mixed media painting with glued crystal details on paper. Featuring a close up of the look 40 from Balenciaga Pre-Fall 2018 collection.

Artwork was created for solo show in Klaipėda Fashion Week (Lithuania). The event asked to rethink fashion and answer the question, how the changes in fashion now are going to rewrite our future?
Modern designers are being often called innovators or new fashion pioneers. In a paradox, they seem to be searching for inspiration in the classics of fashion masters' work. Balenciaga these days proves that having a glimpse into the past and knowing the roots are a new way of expressing the ideas of the present through fashion.
Original SOLD.

Dimensions: 50x60 cm
2019